What are the best attractions to see during a trip to Egypt?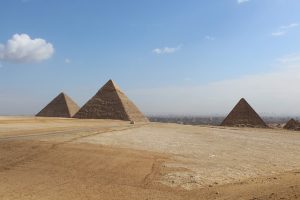 During a trip to Egypt, many unforgettable attractions await you. You definitely cannot miss visiting the ancient pyramids in Giza, including the Great Pyramid of Cheops, one of the Seven Wonders of the World. Next, it is worth visiting the Valley of the Kings in Luxor, where you can discover the tombs of pharaohs, such as the tombs of Ramses II and Tutankhamun.
What is the Unknown Egypt?
The Unknown Egypt is a mysterious and fascinating land that holds a wealth of culture and history unknown to most people. It is an area full of ancient secrets and archaeological treasures that attract researchers and travelers from all over the world. Many of us associate Egypt with majestic pyramids, sphinxes, and magnificent pharaohs, but there are many aspects of this culture that remain unknown to the wider public. In Unknown Egypt, there are forgotten temples, undiscovered tombs, and lost cities that are still waiting to be uncovered. Archaeologists continue to conduct excavations, discovering new information about ancient Egypt, but many mysteries remain unsolved. For centuries, Egypt has been a center of trade, science, and art, and its cultural richness still captivates modern travelers.
What should you bring on a trip to Egypt?
A trip to Egypt can be an unforgettable experience filled with beautiful monuments, exotic culture, and incredible landscapes. To ensure a successful and comfortable stay, it is worth preparing appropriately and packing the right items. Here is a list of things to bring on a trip to Egypt:
Passport valid for at least 6 months from the planned return date, along with any required visas or identification documents.
Egyptian currency, the Egyptian pound, or a credit card for local transactions.
Lightweight and breathable clothing for comfort in the hot climate, but also longer pants and scarves for visits to religious sites.
It's good to have basic medicines such as painkillers, anti-diarrhea medication, or motion sickness pills with you.